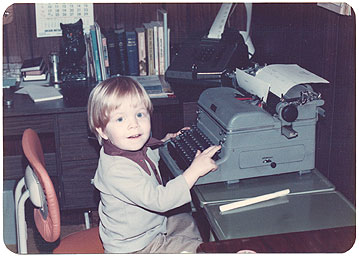 I am a Portland-based freelance journalist covering architecture & design with a background writing about film, visual art, sports, business, food, music, breaking news, science and travel.

The publications I have contributed to include The New York Times, The Wall Street Journal, The Atlantic, Architectural Digest , Dwell, CityLab, Architect, Salon, Metropolis, The Christian Science Monitor, The Oregonian, Metropolitan Home, Premiere, Architectural Record, Portland Monthly, Sunset, Luxe, Bloomberg, Gray, and Willamette Week, among others. I also write and edit the Portland Architecture blog.
In 2007, my first book was published, a history of University of Oregon football called Tales From the Oregon Ducks Sideline from Sports Publishing LLC. It was republished by Scout Books in an updated version in 2011. In 2008 my second book was published: The University of Oregon Football Vault, published by Whitman Publshing. It is also a history of Ducks football, but this time around the main focus is a treasure-trove of images. In 2019, my third book was published: Collaboration for a Cure: The Knight Cancer Research Building and the Culture of Innovation. You can read more about the books here.
I enjoy my writing career because I can, however small my contribution, be part of a dialogue about the subjects that interest me. Plus I don't have to wake up to an alarm clock.

Photography and filmmaking are big passions. My photos were exhibited in a solo show at the American Institute of Architects gallery in July of 2003 called "Out of Site," and in 2011 in a group show at the same space called "8xPDX: Photographs of Portland Architecture." Additionally my pictures have been published by The Oregonian, CityLab, Portland Monthly, Vice, Dwell and Metropolis, among others. One photo called "Alder Garage" was used as the cover for the 2015 Beauty Pill album Beauty Pill Describes Things As They Are, and several shots of the band Smart Went Crazy for the 2018 reissue of their classic 1998 album Con Art. My films have been exhibited in a 2007 retrospective at the Portland Art Museum's Northwest Film Center called "Travelogues" and have won three Judge's Awards at the NW Filmmakers Festival while also screening in cities like London, Berlin, Seattle and San Francisco. Most recently came a solo show at the Newport Visual Arts Center called "The Momentary Subline: Short Films By Brian Libby." Click on the the 'images' link above to view a selection of pictures and films.

I was raised in a small town about 40 miles south of Portland in Oregon's Willamette Valley called McMinnville, which has since become the heart of Oregon's vibrant wine country and an ever-growing quasi-suburb. I then spent several years living in New York City, where I attended New York University, and Washington, DC where I interned in the US House of Representatives and lived with a punk rock band. I returned to Portland in 1997 and became involved with writing after a stint in the world of nonprofits. I live with my longtime girlfriend Valarie (23 years so far) and our beautiful if obese tabby, Ruthie.

Besides being a big Oregon Ducks fan, other random favorites include: The Beatles, Japan, Haruki Murakami, Democrats, Dimitri Shostakovich, 'Columbo,' Herzog & de Meuron, Brian Wilson, Graham Greene, Michael Mann, the 'Case Study' houses, Werner Herzog, Ross Macdonald, Roger Federer, Roland Kirk, Busby Berkeley, the Pittsburgh Steelers, Copenhagen, Val Lewton, Vienna, Anthony Van Dyck, The Clash, Amsterdam, the original 'Star Wars' trilogy and all its surrounding merchandise, Atari 2600 games, the Oregon coast, the New York Yankees, Scandinavian furniture, Elvis Costello & The Attractions, '70s Porsche 911s, 'Inspector Morse', Vietnam-era fighter planes, Georges Simenenon, Gorillaz, Mark Rothko, Christopher Wren, 'Iron Chef' (original Japanese version), Piet Mondrian, Miles Davis, architectural ruins, Monty Python, old flip-clock radios, German sheperds, Bill Evans, Janwillem van der Wettering, Arsenal football club, Jean-Pierre Melville, Robert Bingham, Andreas Gursky, Alvar Aalto, old BMWs, Bjork, Bach, Adidas track suits, Keith Jarrett, Stanley Kubrick, Ron Carter, Fugazi, Cezanne, Mies van der Rohe, bullet trains, '40s-'60s Film Noir, and the Portland Trailblazers.